DOEM Home Page
Whats New:
2018 / 2019 EOP Update has been completed and approved by IEMA for a two year period, update due by December 31 2020
The City of Salem Department of Emergency Management has Nixle. Sign up Now www.nixle.com Use Zip Code 62881
Marvin Owens named Assistant EMA Coordinator in July of 2019
COVID19 Ongoing
Upcoming Events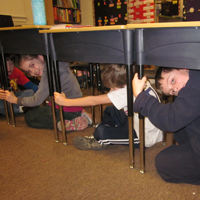 Get Ready To Shakeout! Drop, Cover, and Hold! Earthquake Drill will be held on October 15th, 10:15 a.m. 2020 during the Great ShakeOut Earthquake Drill www.shakeout.org
Recent Events:
The City of Salem Emergency Operations Plan (EOP) has been reviewed and approved by IEMA R9 Office. 11/30/18 Next update due December 31, 2020
Two major structure fires occurred in Salem on September 25 and 27, 2015. Several area fire departments assisted Salem Fire District, Marion County EMA, City of Centralia EMA assisted Salem EMA. The City of Salem was accredited a Full Scale Exercise with this event.
Salem Emergency Management along with Salem Police Department participated in the "Operation Wildcat" State Weapons of Mass Destruction Team Full Scale Exercise-MSEL- on December 7-8, 2016

| | |
| --- | --- |
| | June, 24, 2020 |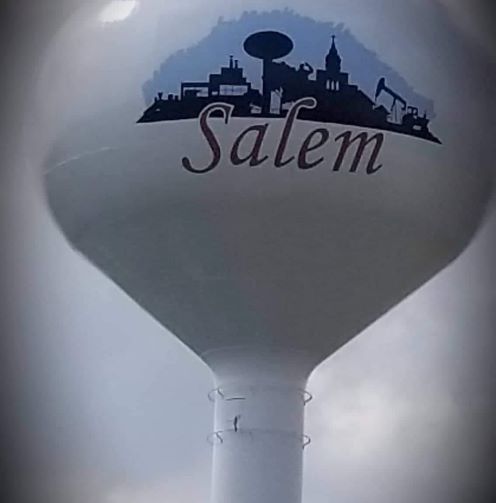 Welcome to the City of Salem Department of Emergency Management (DOEM) Website.
We are here to serve and protect the citizens of Salem, Illinois and the surrounding areas. We provide the information contained on this web site for the purpose of informing you and all citizens alike with critical information as power to help save your life, we strongly encourage you to sign-up on Nixle for Salem Alerts. Throughout this site you will learn about our agency and disaster preparedness. This web site was built and is maintained voluntarily. We will update this site at our earliest convenience to provide you with the most up to date information
Please visit our Links Page Under Main Menu to the Left
Sign Up Now For City of Salem IL. Department of
Emergency Management..... Salem Alerts.....Sign Up At
www.nixle.com Or Simply Text Zip Code 62881 To
888777! Simple-Truste
FOR INFORMATION ON COVID-19
Want to become a DOEM Volunteer?
The City of Salem Department of Emergency Management (DOEM) Volunteer Program.
The DOEM Volunteer program is to ensure that personnel will be available in times of potential or actual situations that threaten the safety of the people property within the City of Salem. Volunteers would assist in the implementation of, and carry out the tasks assigned by the City of Salem Emergency Operations Plan, City of Salem Department of Emergency Management Ordinance and other supporting documents. Training is essential and will be provided by DOEM Staff, Online EMA/ICS Training and other programs.
DOEM Road Traffic Control Team is an ongoing supporting team for emergency/non emergency situations, examples: Road traffic control involves directing vehicular and pedestrian traffic around an accident, road or traffic disruption, thus ensuring the safety of emergency response teams, and the general public.
The volunteer program should be a means by which the volunteer can make a positive contribution to the quality of life for those that live, work or spend time in the City of Salem, including that of the Volunteer.
If you are interested in becoming a volunteer, call our phone number at 618-548-1845, if no answer, leave a message (Your name and phone number or email address) and we will contact you or call Terry Mulvany at 267-2310. The DOEM is located in the Police Department Building at 201 South Rotan. We will conduct a Background Check based on your application.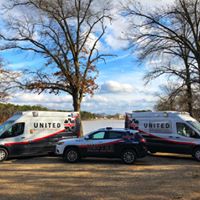 United Medical Response, serving the Salem area.

Like Us On Facebook
CLICK ABOVE FOR WEATHER INFORMATION
CLICK HERE FOR LIGHTNING SAFETY